Build Your
Backyard Oasis
With

Expert advice

from our knowledgable staff
With a wide selection of Premium Exotic Hardwoods, industry-leading low maintenance Composites to beautiful Canadian Western Red Cedar  – POCO Building Supplies is your #1 destination for decking materials in Greater Vancouver and beyond.
Whether you're resurfacing an existing structure or creating a brand new outdoor oasis, we can help you choose the decking materials that best suit your needs. Our knowledgeable staff will also provide expert advice to ensure your new deck is safe, strong and built to last.
We even have solutions for Deck Waterproofing, LED Outdoor Lighting and a variety of Railing options to add those finishing touches to your outdoor living space. Talk to one of our experts today and pretty soon you'll be relaxing and entertaining your friends on your brand new deck!
LOW MAINTENANCE. HIGH PERFORMANCE.
Synthetic decking materials have become increasingly popular due to how little maintenance is required to keep it looking beautiful all year round. By choosing Composite or PVC Decking – you'll spend less time maintaining and more time enjoying those relaxing afternoons on your dream deck!
Not sure which product is right for you?
Read our Blog article about the difference between Composite & PVC Decking
NATURALLY BEAUTIFUL & DURABLE
EXOTIC HARDWOODS & THERMOWOOD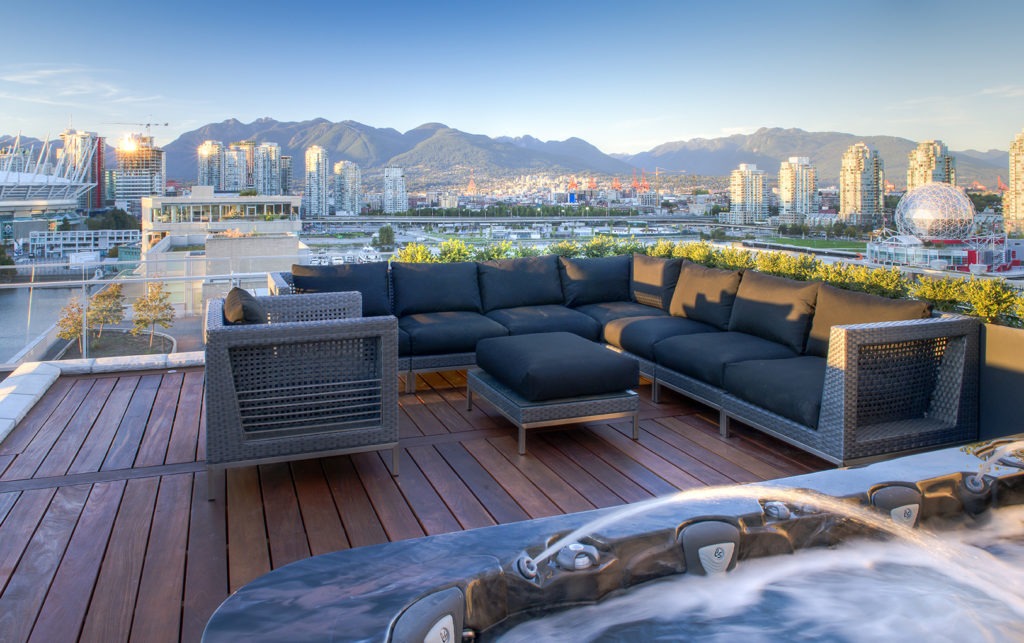 Ipe Deck by Houston Landscapes (Photo Credit: Andrea Sirios)
Exotic Hardwoods offer a luxurious finish with incredible durability throughout their long lifespan. Like hardwood floors, your hardwood deck can be refinished to like-new appearance seasonally or as required – or you can simply let it weather naturally to a handsome silver patina.
We're pleased to offer an exclusive range of sustainably forested premium hardwood decking materials and railing products such as Ipe, Tigerwood and Batu. Sustainability is a keyword for us here at POCO Building Supplies and we work closely with a single supplier that guarantees consistency in grade and source. Our blog article HARDWOOD DECKING: DISPELLING THE MYTHS OF DEFORESTATION IN TROPICAL RAINFORESTS speaks of how these exotic hardwoods are harvested and the work our partners do in correcting the damage to rainforest ecosystems by the agricultural and cash-crop industry that are illegally clearcutting without considering their environmental impact.
If you like the idea of exotic hardwood but would prefer to utilise domestic lumber, then our range of Thermally Modified North American White Ash and Hemlock will be of interest, offering hardwood like durability and low maintenance.
Easy-to-install Deck Tiles take the hassle out of reviving your outdoor living space. Choose from Ipe, Scottywood (Thermally Modified Ash or Hemlock), Tigerwood or Red Balau (Batu). Our range of Deck Tiles are the perfect solution for rooftop decks, condo's and balconies – and with easy D-I-Y installation, you'll be enjoying your new deck in no time!
GREAT QUALITY. GREAT VALUE
Softwood Decking materials offer a cost-effective solution for customers on a budget. Utilitarian Pressure Treated Decking provides a great low-cost solution if aesthetic is not the primary concern, whereas Western Red Cedar provides natural durability for West Coast Living with both Clear and Knotty grades available.
BUILD A SAFE & STRONG DECK
Building a beautiful deck is about more than decking materials, fasteners and connectors. It's about the experiences and connections that happen between people while they are enjoying their time outside. Outdoor living can enhance our enjoyment of life immeasurably, and a well-built deck can make an important contribution to that aspect of our lifestyle. We believe that a beautiful deck, must also be a safe and strong deck, which is why we've compiled a selection of deck framing products that can help you build a deck that will last.
From Pressure Treated Joists and Beams to Structural Connectors, Concrete Footings and Landscape Fabric – you'll find all the framing and decking materials you need to build a deck that stands the test of time.
CREATE MORE USABLE OUTDOOR SPACE
Make the most of your Outdoor Space. Create usable Living Space or dry storage underneath your deck with these easy-to-install deck waterproofing systems.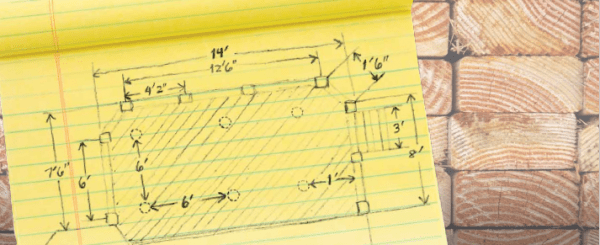 Jul 6, 2016
Are you a Do-It-Yourself renovator with an eye for Deck Design? Planning on saving on costly contractor fees by gettin'...
Need Some Help?
Call

778-900-3881

to speak to one of our experts.