extremely
resistant

to rot & decay perfect for

organic

gardening
Yellow Cedar is valued for its extreme durability and outstanding beauty. Renowned for its distinctive, uniform yellow colour, fine texture and straight grain it is considerably harder than most commercial softwoods, making it very versatile and suitable for a variety of applications. Yellow Cedar (YC) is ideal where strength and natural chemical free durability are top concerns, especially for environmentally sensitive projects, like organic gardens, or water-front properties where pressure-treated lumber cannot be used. High workability also makes Yellow Cedar ideal for carving projects and outdoor wood features where the final appearance is a key consideration. One of the world's most durable woods with exceptional longevity even when in ground or water contact, YC is suitable for use as roofing shingles, fence posts, landscape gardening, bridges and boat docks, carvings, cedar strip canoes and paddles.
IN-STOCK YELLOW CEDAR
We hold inventory of two dimensions, year-round, to serve a variety of applications, but mainly for use as Fence Posts, Landscape Ties and Borders and material for building raised vegetable boxes for the organic gardening community. Naturally resistant to rot even when in contact with the ground, YC provides a safe solution for growing vegetables than Pressure Treated lumber which leaches chemicals into the soil.
YELLOW CEDAR decking
We currently have in-stock a selection of both Select Tight Knot and Clear grade Yellow Cedar Decking.
5/4×6 Yellow Cedar STK S4S 8′ and 12′ only
5/4×6 Yellow Cedar KD Clear S4S 8-20′
4×4, 5×5 Rough Posts
Yellow Cedar will last as long as Treated Lumber in applications where it comes into contact with the ground – but without the nasty chemicals. This makes our 5×5 ideal for fencing, landscaping and organic gardening. 5×5 is available in 8-14′ lengths only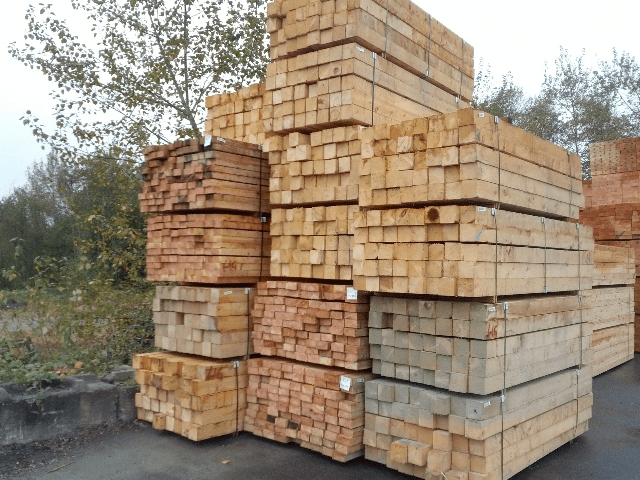 2×2, 2×4, 2×6, 2×8 Yellow Cedar Rough
Our 2x product is a mill run rough. We carry this item specifically to service organic gardening for the assembly of raised garden beds and planter boxes. However, the outstanding quality means it's extremely versatile to carpenters and therefore suitable for a variety of woodworking and landscaping applications. Available in a variety of lengths from 8′ – 20′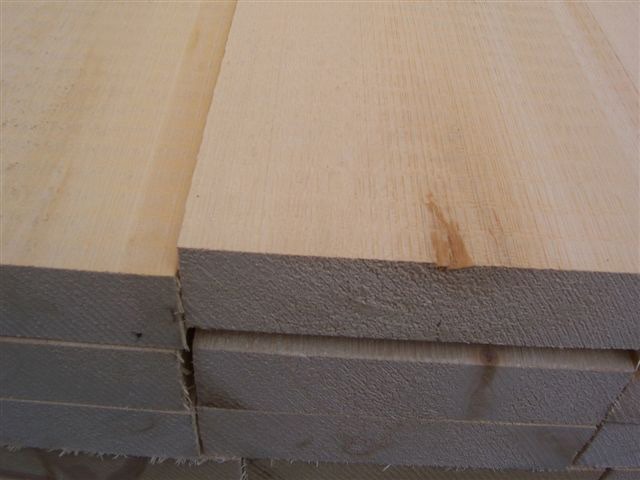 QUICK

FACTS

Found along British Columbia's coastal region, it is a medium-sized tree growing up to 24 metres tall and 90 cm in diameter when mature. It often grows singly or in small clumps in a mixture with conifers such as amabilis fir and western hemlock. It is a beautiful tree that is tough, strong and extremely durable.
QUICK

FACTS

Y E L L O W – C E D A R Botanical Name: Chamaecyparis nootkatensis (D. Don) Spach Sometimes known as Yellow Cypress or Alaskan Yellow Cedar, when freshly cut, the wood is pleasantly aromatic — adding another unique element to this special wood.
SPECIAL ORDER - YELLOW CEDAR
With demand for Yellow Cedar (YC) products lower than Western Red Cedar (WRC), local mills do not offer such a wide variety of products, with around 50% of all YC run specifically to order. Whilst our in-stock items might cover some basic needs, we can also help you with more specific requirements. Below are some items we are able to offer by Special Order. Please note that Special Order items often take a few weeks to produce. Please contact us if you require more information.
special order yellow cedar
5/4×4 and 5/4×6 Decking

Tongue & Groove Panelling

Kiln-dried Dimensional  S4S

dimensional yellow cedar s4s and rgh

yellow cedar timbers
If you need more information about any of our Yellow Cedar products or would like to discuss the specific needs for your project – contact us for more information.
Need Some Help?
Call

778-900-3881

to speak to one of our experts.