Advanced

lumber based building solutions Specifically designed to make your home

safer
Our range of Engineered Wood Products offers a variety of solutions for Building and Architectural Design. Engineered Wood (or EWP) combines the best physical properties of wood with technological advances and modern manufacturing processes. The result is a better building product that maximizes strength, resists warping, crowning and shrinking of regular dimensional lumber and timbers. It's an evolution of traditional wood products that provides safer, stronger homes and buildings to meet the demands of modern life.
PinkWood i-Joists
PinkWood Ltd. manufactures premium I-joists, under the trade name "PKJOIST". They are primarily used as part of the floor systems in residential and commercial housing projects. PinkWood joists are manufactured to precise tolerances on high-speed equipment with integrated coating technology to yield the best possible physical properties and to maximize strength. Our I-joists will resist warping, crowning and shrinking.
PinkWood's quality assurance program, monitored by the APA Engineered Wood Association, meets both the Canadian and US building code requirements (CCMC in Canada and ICC-ES in the US).
Pinkwood I-Joists can be produced either in the standard, bare form, or protected with intumescent Fire Rated paint. We refer to our Fire Rated joists as "SafeJoist" because they are so much less susceptible to fire.
Our joists are available in lengths up to 58′ and depths from 9 1/2″ through 16″ for our residential series. Our Commercial series joists are available from 18″ through 24″ (PKI 40 and 50 series only)
Standard

, Uncoated I-Joists

Our standard I-joist has a pink protective coating only on the ends. The purpose of the end coating is to protect the joist against moisture penetration, providing a safer, stronger and longer lasting solution home building.
Fire Rated

I-Joists

SafeJoist is available in both Class A and Class B Fire Rating classifications. The 'Class A' and 'Class B' SafeJoist has tan coloured in-tumescent paint on the surface web, and also has a pink protective coating on the ends.

The 'Class A' Fire Rated I-joists have a web with flame spread rating of 25 or less. These joists take approximately 5 times as long to burn through as bare, unprotected joists.

The 'Class B' Fire Rated I-joists have a web with a flame spread rating from 26 to 75. These joists take approximately 2.5 times as long to burn through as unprotected joists.
Peace of mind

Guarantee

Guaranteed for life. PinkWood joists are manufactured to meet or exceed the rigorous engineering and testing standards set by every major code approval agency in North America. All PinkWood joist products are unconditionally guaranteed to be free of manufacturing defects. PinkWood is also committed to producing environmentally friendly products. Our I-joists are comprised of building materials with the following environmental benefits:
Use nearly 50% less wood than traditional lumber joists
Manufactured with safe, environmentally friendly binders
Utilize lumber from small diameter, rapidly renewable trees grown in responsibly managed forests
Engineered Wood LVL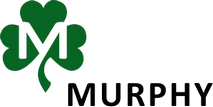 You've probably been framing with traditional solid sawn lumber beams, headers, columns and studs for as long as you've been building. Now, through advances in technology and design, there is a better choice.
LVL (Laminated Veneer Lumber) structural lumber is perfectly suited for heavy loads and multi-span applications that require dimensional stability and uniformity.  Our EWP program incorporates Murphy Forest Products and Roseburg LVL beams, headers, columns, studs, flanges, studs, truss chords, crane mats, manufactured home marriage beams and a wide range of concrete form panels and scaffold planks.
LVL products minimise checking by curing in a controlled process in which exterior adhesives boost stability and reduce warps and twists. Uniform sizes offer inherently superior nail-holding characteristics. Products are machine ripped with user-friendly eased edges then coated with an industry leading moisture resistant sealer and wrapped for transport and storage.
KEY ADVANTAGES
Stronger, stiffer, more consistent
Dimensionally stable
APA quality assured
FSC® certified LVL available
Longer spans than conventional lumber (fewer supports required)
Greater load carrying capacity than conventional lumber
Wide width (up to 7'')
Product & Performance Warranty
Architectural EWP Beams
Widely used to dramatic effect in applications such as vaulted ceilings and in buildings with soaring open spaces. Architectural Wood Beams like Glulam and Parallam offer the improved structural strength and durability of EWP, along with a characteristic appearance that makes them an ideal choice for Architects and Consumers. In the home, these Beams can be used to create feature stair treads, mantles and other wood features.
Glulam
Glulam is a stress-rated engineered wood product comprised of wood laminations, or 'lams', that are bonded together with strong, waterproof adhesives. Our supplier – Structurlam – utilises slow grown, interior Douglas-fir lumber, which is superior to any other fibre source in the world. Douglas-fir has tight growth rings, small knots, a stunning appearance and colour characteristics, describe Structurlam's Glulam beams to perfection.
One of the greatest advantages of Structurlam's Glulam PLUS is that it can be manufactured in a wide range of shapes, sizes, and configurations for application in a variety of structures. Structurlam manufacturers the highest quality Glulam beams in North America. Whether you're building a 4-storey commercial building, or the world's tallest wood building, our Glulam Plus is the perfect fit for your project.
structurlam ADVANTAGES
3D modelling software ensures every beam is made with precision accuracy.
Premium Douglas-fir, SPF, and Yellow Cedar fibre from certified sustainably managed forests.
White glue, which helps to create aesthetically pleasing Glulam laminated timber beams without visible lamination lines.
A variety of finishes are available for your glulam from classic smooth to rustic finish.
Coatings applied in the factory to ensure optimal protection, durability and a beautiful wood appearance.
parallam (psl)
Add strength and reliability to your structure when you use Parallam® PSL beams. The superior strength of Parallam® PSL makes longer spans possible, giving you more design options with open, spacious floor plans.
PARALLAM® PSL BEAM BENEFITS:
Consistent performance
Available in long lengths
Excellent connection performance
Visually appealing in exposed applications
Efficiently uses natural resources
Comprehensive product warranty
Need Some Help?
Call

778-900-3881

to speak to one of our experts.