Convenient

Blade Sharpening Services Helping reduce our impact on the

environment
Our Blade Sharpening Service provides a convenient and affordable way of reviving your dull blades, which saves you money and decreases our impact on the environment. Simply drop off your cutting tools (blades only) that require sharpening and our sales staff will issue a work order. We have a convenient pick-up and delivery service which calls twice weekly at our store and when your blades are ready, you will receive a call from our office notifying you that they are ready for collection.
PROGRAM HIGHLIGHTS
Below is a list of the types of Blades that can be sharpened using our service. Average turnaround time for Blade Sharpening is 1 week, with costs varying dependant on exactly how many and what type of blades need sharpening.
Circular Saw Blades
Table Saw Blades
Hole Saws
Router Bits
Planer Blades
Kitchen Knives
get quote
green exchange system
An uncomplicated green exchange system designed to save you dollars – the Exchange-A-Blade Green Exchange System is designed for home DIY'ers, contractors, and heavy-duty industrial users.
What you'll have in common with other users:
You are interested in getting value for your dollar
You prefer to save—by keeping dollars in your pocket
You demand high quality, high performance, and durable power tool accessories
You want to reduce waste, save valuable natural resources, and contribute to preserving our planet
You enjoy the convenience of one-stop-shopping for all your power tool accessory needs
BUY
Make your purchase – only your first purchase is at full retail price
Start using your exchangeable product and enjoy the high performance
EXCHANGE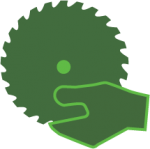 When your exchangeable power tool accessory is dull, damaged or missing teeth, take it back to your retail store
Select a new replacement exchangeable product
Take it to the check-out counter
SAVE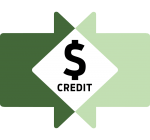 Look for the exchange found on every Exchange-A-Blade and RazorBack product label or package
When paying for the new replacement product the exchange credit amount will be deducted from your bill
COMMITMENT TO
QUALITY
Engineered from the finest materials to exacting specifications, when you buy within the Green Exchange System, you'll always be guaranteed superior quality. We unconditionally guarantee that all our blades, whether new or remanufactured, meet our high-quality factory specifications.
GOING
GREEN

FEELS GOOD!

Every time you exchange tool accessories using the green exchange system you are recycling, reducing waste, and saving valuable resources. Returned products are individually inspected and only returned blades meeting our exacting standards are remanufactured for resale the rest are recycled. Thanks to this process, you have helped us to keep millions of power tool accessories out of our landfills.
COMPARE &
SAVE
Compare for yourself and discover all the benefits of EAB's green exchange system. By committing to EAB's Green exchange system you can enjoy the following benefits:
Up to 40% savings
Superior performance – our blades are of the highest quality
The great feeling of going green!
Need Some Help?
Call

778-900-3881

to speak to one of our experts.