Tools for Professionals &
Contractors
Helping

you get the job done right
At POCO Building Supplies, we're more than just a Lumber Yard. Our team of dedicated staff goes the extra mile for you to help provide an extensive range of Contractor Tools, Products, Services along with expert advice to help you achieve fantastic results every time. Never compromising our own commitment to quality, we pride ourselves on supplying Contractors, Builders and Renovators with the industries best Building Materials and Lumber Products, from locally sourced softwoods such as Cedar and SPF Lumber to more exotic hardwoods like Ipe, Tigerwood and Batu. In our Resource Library, you'll find useful Calculation Tools and popular Installation Guides. You can also find a host of useful How-To Videos in our Video Library. We also provide useful links to Contractor Loyalty Programs – such as CPG Pro Rewards and Trex Pro, where you can earn cumulative rewards and gain valuable leads through referral services and pro installer locators. Finally – you'll find value in our Contractor Services such as Blade Sharpening, Power Tool Repair and Equipment Rental, for both Tools and Heavy Machinery.
Contractor Discounts
As a Carpenter, Builder or Contractor, you can enjoy the benefits of 95+ years of Customer Service Excellence. We provide expert advice, helping you manage your project from quote to delivery – leaving you to focus on what you do best. You'll enjoy considerable Discounts on an extensive range of Building Materials, Home and Yard Improvement Products with helpful advice on how to get the best results. Find out more about opening an account – and start Building on our Experience today!
KEY BENEFITS
Substantial Discounts & Job Pricing
Dedicated Account Manager
Priority Delivery & HIAB Service
Blade Sharpening
Our Blade Sharpening Service provides a convenient and affordable way of reviving your dull blades, which saves you money and decreases our impact on the environment. Simply drop off your cutting tools (blades only) that require sharpening and our sales staff will issue a work order. We have a convenient pick-up and delivery service which calls twice weekly at our store and when your blades are ready, you will receive a call from our office notifying you that they are ready for collection. Learn More
Resource Library
In our Resource Library, you'll find useful calculation tools, popular installation guides. We also provide links to Contractor Loyalty programs – such as CPG Pro Rewards and Trex Pro, where you can not only earn cumulative rewards but also gain valuable leads through referral services and pro installer locators. Find out more  
Power Tool Repair
Whether you're a Contractor or Weekend Warrior, your toolkit can use some TLC every once in a while, which is why we offer a convenient and affordable Power Tool Repair Clinic. This service is absolutely inclusive of both Warranty or Non-Warranty repairs. Learn More
Generate leads & referalls
From our Project Gallery
Our finely tuned Website ranks highly on all major search engines – and gallery images of projects featured on our website successfully generate new leads for Builders and Contractors responsible for the design and craftsmanship. We reward customer loyalty by featuring high-quality work on our website, allowing you to do what you do best, while our website works for you to find new customers.
BATU HARDWOOD DECK by RANGER CONSTRUCTION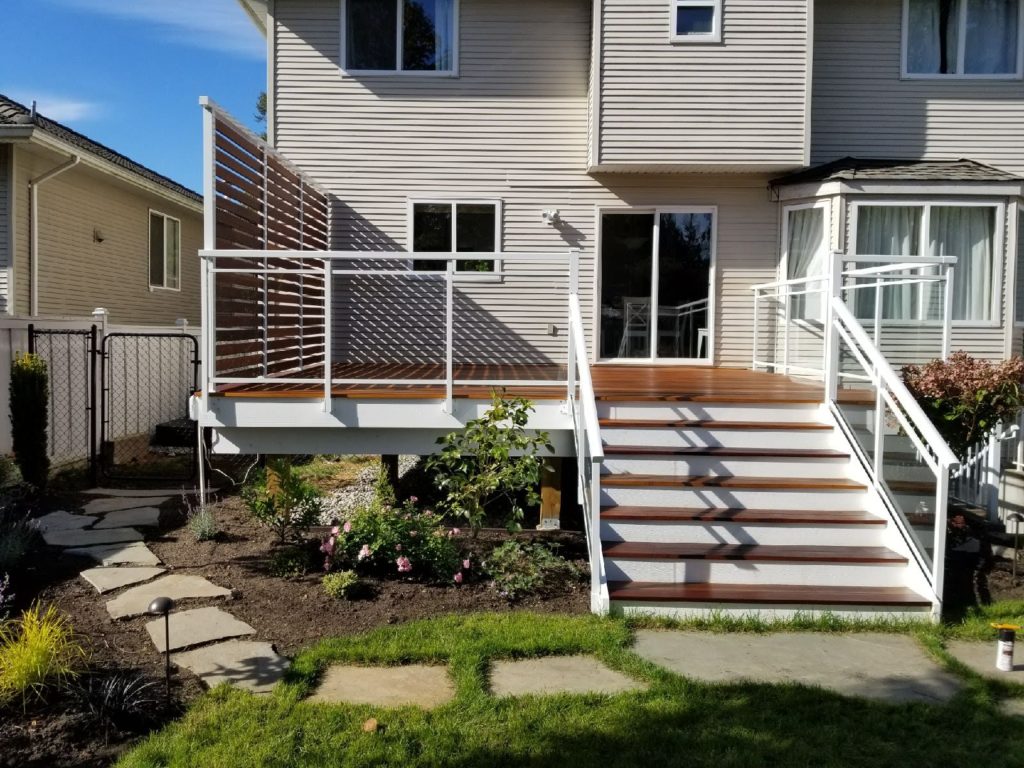 Sign up for our
Newsletter
Get Member Only Deals!
Need Some Help?
Call

604-942-7282

to speak to one of our experts.