Flooring
solutions

to suit your needs Friendly

advice

for fantastic results
At POCO Building Supplies – we pride ourselves on having the materials you need to build or renovate your home from the ground up. We work with our local Flooring suppliers to provide you with a range of solutions to suit your needs. With a range of products to suit any budget – our staff can help you choose which product is right for you and offer helpful advice about installation and how to get the best results.
Choose from one of our categories below to see which product is suited to your needs. Remember Vinyl is great for smaller – high traffic areas where water is present (like in your laundry room or bathroom) whereas Laminate or Hardwood is best for those areas of your home where style meets function – like in your dining room or office space.
The first step to a warm, comfortable basement floor
Barricade Underlay System
There's no easier way to increase living space in your current home than by developing your basement, and starting with the right foundation is essential to a successful basement project.
Barricade Air Plus is a product that's ideal for basements or rooms built over a concrete slab. Barricade Air Plus consists of 2 ft. x 2 ft. panels just 7/8″ in height that interlock to create a smooth, solid surface, ready for the installation of virtually any finished floor covering. Barricade Air Plus features an improved moisture barrier, with built-in air gap technology to reduce moisture and keep your floor dry.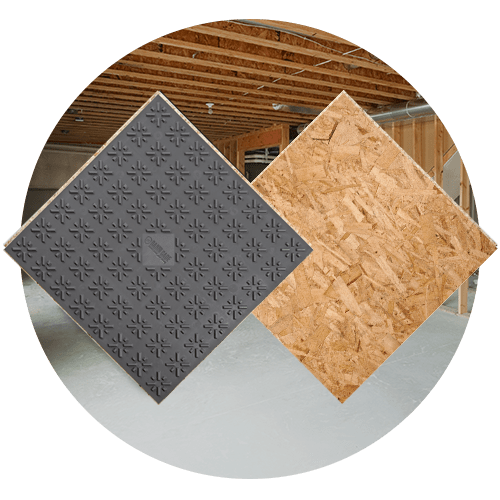 PRODUCT SPECIFICATIONS
23 ½" x 23 ½" x 7/8" : 120pcs per pallet : 8lbs per tile
features & benefits
R1.7 Thermal rating warms concrete floors by 3.2°C / 6° F
IIC 47 acoustical rating dampens sounds for a quieter floor
Air Gap Technology
Panels are easy to carry, cut and level
4000 lbs/sq ft compression strength will hold your piano or pool table
Accessories
Leveling Kit – inc. 24 Shims per box. We recommend one leveling kit for every 60 panels.
Calculating Tools
Use this simple formula to determine the number of panels and leveling kits required for your project.
ROOM SQ.FT / (divided by) 3.3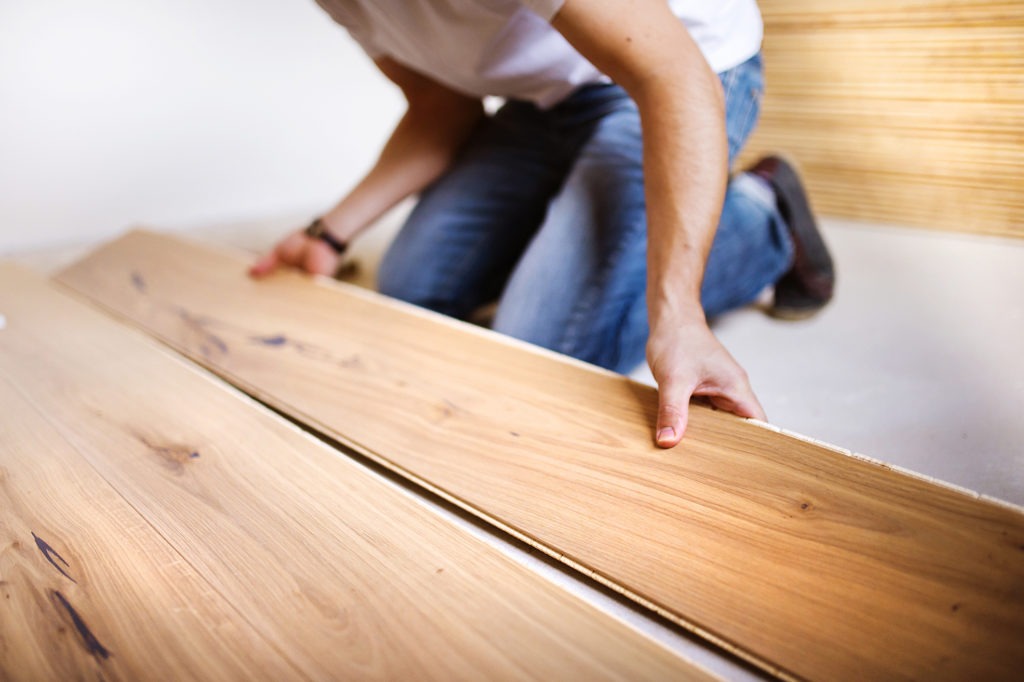 Jan 29, 2016
With Välinge's patented Click System you can install Vinyl Flooring 2x Faster than previous systems. The 2G and 5G profiles have...
Shop more Home Improvement Products
Need Some Help?
Call

604-942-7282

to speak to one of our experts.