INNOVATIVE

SIDING PRODUCTS that increase THE BEAUTY AND

VALUE

OF YOUR HOME.
James Hardie Siding provides innovative siding products that increase the beauty, value, safety and durability of your home. Enjoy the peace of mind and low maintenance benefits that come with lasting, baked-on colour, and feel safe knowing that all of our James Hardie Siding products are resistant to just about anything Mother Nature can throw at them.
HARDIEPLANK® LAP SIDING
Traditional and timeless. Sleek and strong. HardiePlank® lap siding is not just our best-selling product—it's the most popular brand of siding in America, protecting and beautifying more homes from coast to coast. All styles are Engineered for Climate® and come primed, or with baked-on ColorPlus® Technology.
HARDIEPLANK® – CEDARMILL
A natural look that resembles the soft texture of cedar wood-grain. Cedarmill is a great choice for historic homes, mountain chalets, woodsy retreats and ranch houses.
Dimensions: 0.312″ thick x 144″ long
Plank Widths:
5.25″ (4″ exposure)
6.25″ (5″ exposure)
7.25″ (6″ exposure)
8.25″ (7″ exposure)
9.25″ (8″ exposure)
HARDIEPLANK® – SMOOTH
You can't go wrong with this simple, clean look. Smooth planks look great on ranches or breezy coastal homes.
Dimensions: 0.312″ thick x 144″ long
Plank Widths:
5.25″ (4″ exposure)
6.25″ (5″ exposure)
7.25″ (6″ exposure)
8.25″ (7″ exposure)
9.25″ (8″ exposure)
HARDIEPANEL® VERTICAL SIDING
Re-siding your house with HardiePanel vertical siding is easy for a classic board & batten look – or combine it with HardiePlank® lap siding—for a visual punch to your design. The beauty of HardiePanel vertical siding is that it is unique without being too trendy. Crisp, clean lines make it a smart choice for strong, contemporary designs.
SHEET DIMENSIONS
THICKNESS: 0.312″ WIDTH: 48″ LENGTHS: 96″, 108″, 120"
HardiePanel® Vertical Siding – CEDARMILL
Our natural cedar look has a soft texture that mimics wood. This texture is especially nice for a farmhouse or cottage. Also, makes a great accent on the second floor of a house.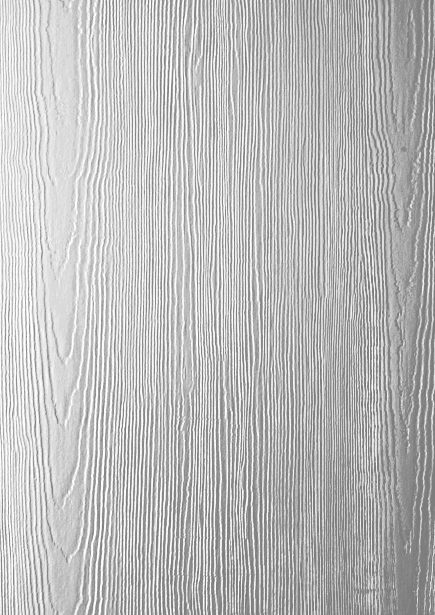 HardiePanel® Vertical Siding – SMOOTH
You can't go wrong with this simple, versatile look. Use to emphasize height (on low porch walls or in gables, for example) or lend drama to an entryway.
HardiePanel® Vertical Siding SIERRA 8
This combination of texture and linear detail adds dimension without getting too fussy. A smart way to add character to a house that lacks architectural details.
HardiePanel® Vertical Siding STUCCO
Get the warm and inviting look of stucco.  A classic choice for Tudor or Spanish-style architecture.
Custom Colour Painting Service
At POCO Building Supplies, we understand the needs of our customer. We offer a factory Finishing Service to professionally paint James Hardie Siding products tinted to any colour – with premium quality exterior coatings that can offer up to a 35-year warranty.
Find out more
HARDIEshingle® SIDING
Shingles are a timeless design element. Whether used to enhance a home's architectural features or as siding for a whole house, shingles embody classic beauty. While they are most often associated with Cape Cod-style homes, shingles can add instant character to any style home, anywhere. For the distinct look of cedar shingles with less maintenance, choose HardieShingle siding.
hardieshingle® –  Straight EDGE
A clean-lined, tailored look, Straight Edge Shingles can soften a contemporary design and provide contrast to areas of horizontal lap siding. Use Hardieshingle on a roof gable, a dormer-room or on a porch.
Dimensions:0.25″ thick x 48″ long
Panel Widths:
14″ (5″ exposure)
15.25″ (6″ exposure)

Sign up for our
Newsletter
Get Member Only Deals!
Need Some Help?
Call

604-942-7282

to speak to one of our experts.