Find value in
buying local
Shop our range of

Drywall

Products
When it comes to Drywall products and accessories, POCO Building Supplies has everything you need to get the job done right. Whether you're repairing existing drywall that's suffered damage or in need of new product to install in your new home or renovation – our expert staff can help you select the right products to suit your needs at a price that keeps you on budget. We carry both Standard and Fire Rated Drywall Sheets, along with every possible Tool and related product you can imagine, from Tape and Knives to CGC Synko® Brand Lite Line™ Muds and Paints specifically designed to seal new Drywall before Painting.
Drywall Products, Tools & Accessories
1/2? Gyproc (4×8, 4×10 and 4×12)
1/2? Type 'X' Fire Resistant Drywall (4×8 only)
5/8? Fireguard (4×8, 4×10 and 4×12)
QuietRock (available by Special Order only)
Steel Stud and Steel Stud Track
A HUGE selection of Mud and Fillers in a variety of sizes
Tape
Knives and Blades
Trowels and Scrapers
Drywall Repair Kits
Improve your soundproofing with
QuietRock Sound Reducing Drywall
Available by Special Order is QuietRock® – the original and most technologically advanced sound reducing panel. QuietRock offers outstanding acoustic performance without sacrificing valuable room space through its "thin wall technology". Just one layer QuietRock can exceed STC code requirements for both residential and commercial applications. Panels range in thickness from 1/2? – 1-3/8" and having been used in thousands of projects, is an ideal product for residential and commercial application where soundproofing is a necessity.
Quiet® products (QuietRock®, QuietSeal® Pro and QuietPutty®) address the annoying sounds that can cause distractions and obstruct privacy. QuietRock® is designed to reduce noise and meet architect design goals, while saving builders' time and exceeding customer expectations. QuietRock® provides performance and reliability with a simple installation – similar to standard gypsum panels. Fully lab-tested and field-tested, some QuietRock® models are certified by Underwriters Laboratory (UL), fire-rated, shear-rated and provide sound transmission class (STC) ratings from 47 to 80. QuietRock® can be used in standard construction and is ideal for homes, condos, apartments, offices, schools, hospitals, factories, party walls and warehouses.
Features & Benefits (quietrock® 510)
Great value, offering solid performance – the lowest cost QuietRock® panel option
Continues to reduce noise even when fixtures are installed, such as shelves or lamps
Delivers STC ratings of 47-52 depending on wall assembly
Only 1/2″ thick
UL classified (for use in fire rated assemblies)
Outperforms other sound attenuation methods, including multi-layered gypsum panels, resilient channel and soundboard
Ideal for remodels and upgrades – installs over existing walls, with no demolition
Patented technology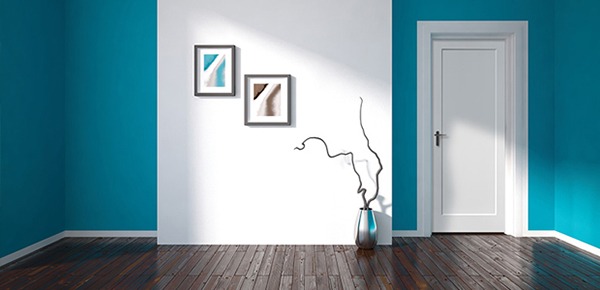 Sep 6, 2016
Drywall is the most common interior wall surfacing material used in modern construction. Despite its prevalence in the construction industry,...
Need Some Help?
Call

778-900-3881

to speak to one of our experts.